2010 | D18-Starfire (Project)
Revision of the project D18 that Albaviation has named Starfire, the name is inherited from the project code D06.
The D18 is an all-metal low-wing, semi-tapered wing, two seater, it will be ideal for long distances, for its high performances... and for fun, naturally, for its great handling.
It shares several parts with the D24-MagicONE, since the D24 was developed from the D18, and built first for marketing reasons.
A retractable gear version is under developing.
---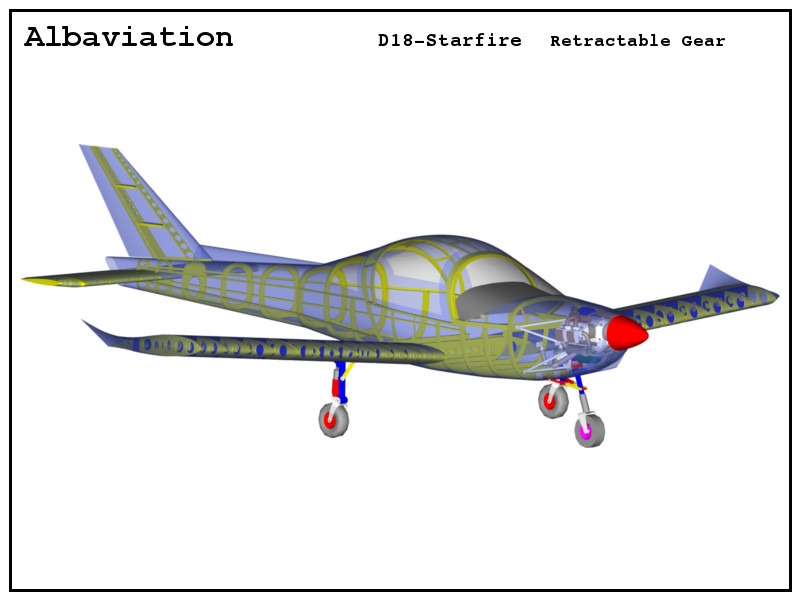 ---